Posts for: March, 2014
By Thane B. Anderson, DDS
March 18, 2014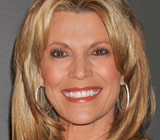 As the co-host of one of America's most beloved television game shows, Wheel of Fortune, Vanna White is recognized for her beautiful gowns and her dazzling smile. However, during an exclusive interview with Dear Doctor magazine, she shared her experiences with cosmetic dentistry. "I had a bridge put in probably 30 years ago where I had a tooth pulled and there was a space," Vanna said.
Prior to having a permanent tooth pulled, most people are concerned with what can be done to replace it. It's important to follow through and do exactly that. This is especially true with back teeth. Just because you can't see them, it doesn't mean you won't face problems if they are not replaced.
For example, did you know that missing posterior (back) teeth can lead to a wide array or problems with the remaining teeth, muscles, ligaments, joints and jaw bones? This includes:
A decrease in chewing efficiency that in turn can impact your diet, nutrition and overall health
Excessive erosion or wear of remaining teeth
Tipping, migration, rotation and even loss of adjacent remaining teeth
Painful jaw problems such as Temporomandibular Dysfunction (TMD)
One treatment option is to follow in Vanna's footsteps and consider a fixed bridge. This is an excellent option when dental implants won't work. And through our artistry, we can easily blend them in color and appearance with your surrounding teeth.
When implants are possible, they represent the best option. They are easily maintained and are a durable, long-lasting solution that can increase bite support.
To learn more about this topic, continue reading the Dear Doctor magazine article "Replacing Back Teeth." Or if you are already missing a permanent tooth, you can contact us today to schedule an appointment so that we can conduct a thorough examination. We will also address any questions you have as well as your treatment options. And if you want to read the entire feature article on Vanna White, continue reading "Vanna White."
By Thane B. Anderson, DDS
March 03, 2014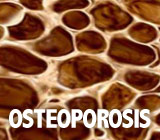 Your skeletal system plays an essential role in your physical well-being. Not only do bones physically support the body and protect internal organs, they also store minerals, produce blood cells and help regulate the body's pH balance.
As dynamic, living tissue, bone goes through a normal cycle of removing old, ineffective areas (a process called resorption), followed by the formation of new bone to replace it. For most adults, the two sides of this cycle are roughly balanced. But with age and other factors, the scale may tip in favor of resorption. Over time the bone will become weaker and less dense, a condition known as osteoporosis.
One common approach in treatment for osteoporosis is a class of drugs known as bisphosphonates. Taken orally, bisphosphonates act to slow the bone's resorption rate and restore balance to the bone's natural regenerative cycle. But while effective for osteoporosis, it could affect your oral health, particularly if you are considering dental implants.
Long-term users of bisphosphonates can develop osteonecrosis, a condition where isolated areas of bone lose their vitality and die. This has implications for dental implants if it arises in the jawbone. Implants require an adequate amount of bone structure for proper anchorage; due to the effects of osteonecrosis, there may not be enough viable bone to support an implant.
Of course, the treatment for osteoporosis varies from patient to patient according to each particular case. Another effective treatment is a synthetic hormone called teriparitide, a manufactured version of a naturally occurring parathyroid hormone. Daily injections of teriparitide have been shown to slow resorption and stimulate new bone growth. And unlike bisphosphonates, researchers have found no link between the use of teriparitide and osteonecrosis.
If you are undergoing treatment for osteoporosis and are also considering dental implants, you should discuss the matter with your healthcare team, including your physician, dentist and dental specialists. Understanding how the treatment for your osteoporosis could affect your dental health will help you make informed decisions about your overall care and future dental needs.
If you would like more information on how osteoporosis may affect your oral health, please contact us or schedule an appointment for a consultation. You can also learn more about this topic by reading the Dear Doctor magazine article "Osteoporosis & Dental Implants."